Siri Gets A Sense Of Humour
April 12 2018
pple appears to have recently updated Siri on iPhone, iPad, Mac, and HomePod with a slew of new jokes to tell. Based on reports on Twitter and from MacRumors readers, the new jokes started rolling out earlier this month. When you ask Siri a question like "tell me a joke" on an iOS device, Mac, or the HomePod, Siri has dozens of fresh responses to share with you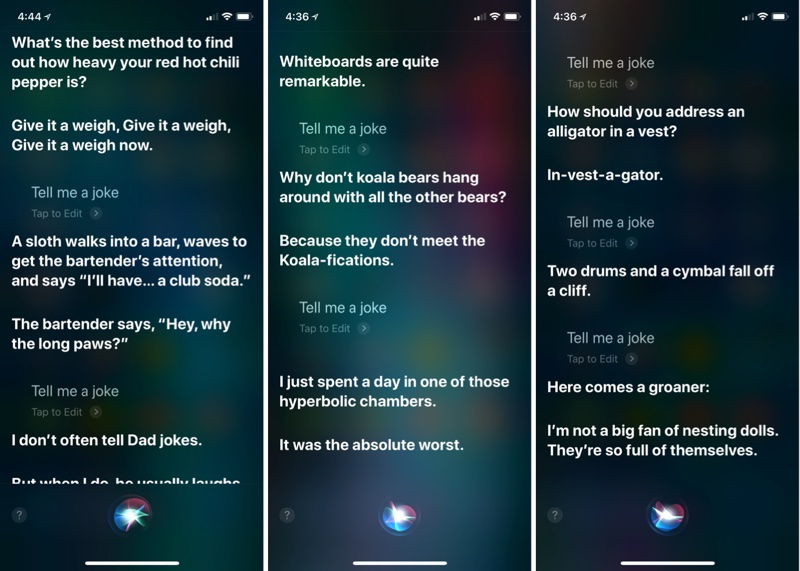 "What's the difference between roast beef and pea soup? Anyone can roast beef."
"One night, I paid $20 to see Prince. But I partied like it was $19.99."
"I taught a wolf to meditate. Now he's Aware Wolf."
"What do you call a labrador that becomes a magician? A labracadabrador."
"What do you call a talking dinosaur? Thesaurus."
"What do cats like to eat for breakfast? Mice Krispies."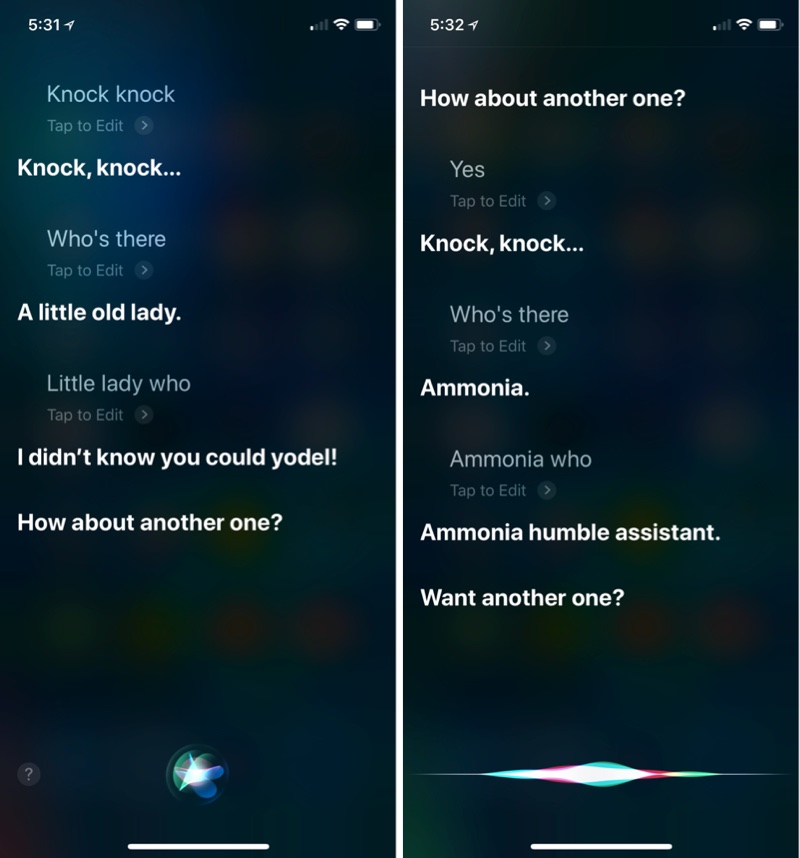 With the humorous new additions, Siri's joke repertoire has expanded significantly, and you need to ask for jokes several times before hearing a repeat. Siri also appears to have new knock knock jokes, accessible by asking Siri "knock knock." Siri is often criticized for shortcomings in comparison to AI-based offerings from competing companies like Microsoft, Amazon, and Google, which is said to be due to Apple's heavy focus on protecting user privacy.So I guess Siri is getting funnier which might make her a lot more fun. For the Full article click here https://www.macrumors.com/2018/04/11/apples-siri-learns-new-jokes/