New Apple AirPods
February 23 2018
Apple is reportedly working on several upgrades to its wireless AirPods with a new version of the popular headphones set for release as soon as this year, according to Bloomberg. 
Like with its mobile devices -- the iPhone, iPad, and Apple Watch -- Apple intends to frequently update the AirPods with new hardware features. The Cupertino, California-based technology giant is working on a new version for release as soon as this year with an upgraded wireless chip, the people said. A subsequent model for as early as next year is planned to be water resistant, they added, asking not to be identified discussing private product plans.
The new 2018 AirPods are said to come with an upgraded wireless chip that will let users summon Siri using the "Hey, Siri" voice command without having to physically tap the headphones, similar to the way iPhone and HomePod users invoke the virtual assistant. Currently, summoning Siri through AirPods requires users to double-tap the sides of the earbuds, although responsiveness to touch can occasionally be flaky. The upcoming version of the headphones are known internally as B288, according to today's report.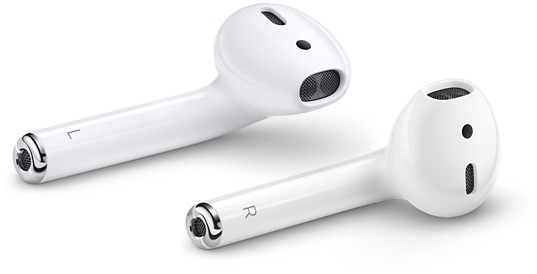 The idea behind the third iteration of AirPods, said to be coming in 2019, is for the headphones to "survive splashes of water and rain", although they likely won't be designed to be submerged in water. So if your a fan of the current AirPods then these just might be for you. For the full article click here https://www.macrumors.com/2018/02/22/airpods-new-version-this-year-hey-siri/