iPhone X Beats Galaxy S9
March 05 2018
Early evaluations of Samsung's new Galaxy S9 and S9+ have ranked the S9 display and the S9+ camera above the iPhone X, but when it comes to performance, the iPhone X is still the clear winner. In benchmark testing of the Samsung Galaxy S9 equipped with an Exynos 9810 chip, the iPhone X, and the iPhone 7 conducted by AnandTech, the iPhone X's A11 chip won in every comparison test, and in most cases, the Galaxy S9 also lost out to the A10 included in the iPhone 7.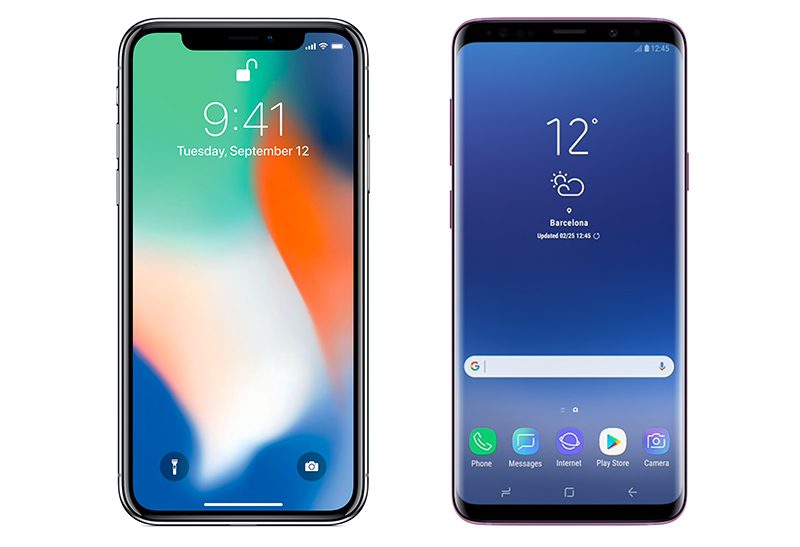 Samsung is using two separate chips in its new Galaxy devices: the Exynos 9810 and the Snapdragon 845 from Qualcomm. The Exynos 9810 chip outperforms the Snapdragon 845, but doesn't quite match Apple's A11 Bionic chip. On a single-core GeekBench 4 test, for example, the Exynos 9810 saw integer and floating point scores of 3,724 and 3,440, respectively, well below the 4,630 and 3,958 scores earned by the A11 and under the 4,007 integer score earned by the A10.
So as you can see the samsung has its perks but nothing beats Apples iPhones.
For the full Article click here https://www.macrumors.com/2018/03/01/iphone-x-galaxy-s9-benchmarks/