Apple Watch On Top
September 01 2017
Apple Watch was the world's most popular smartwatch by a significant margin last quarter, with an estimated 49.6 percent market share in the April-June period, according to data shared with MacRumors by research firm IDC.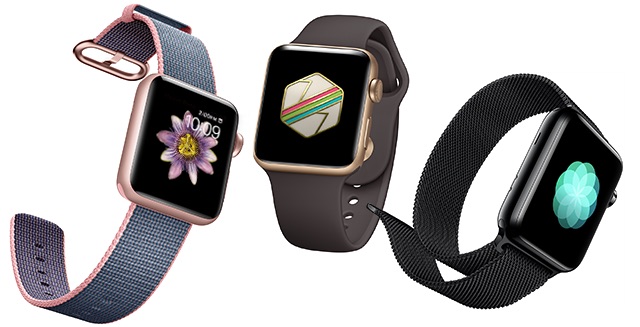 In other words, the Apple Watch accounted for just under half of all smartwatches shipped in the June quarter.

IDC estimates Apple Watch shipments totaled 3.4 million units in the quarter, well ahead of runner-up Samsung's estimated 800,000 smartwatches shipped. Garmin trailed in third place with an estimated 600,000 shipments.

Strategy Analytics estimated Apple Watch shipments totaled 2.8 million units last quarter, which is 600,000 lower, so there is clearly some discrepancy between the datasets. As it stands, only Apple knows exactly how many watches it has sold. Apple doesn't break out Apple Watch sales like it does with iPhones, iPads, and Macs. Instead, it groups the wearable under its "Other Products" category, alongside Apple TV, AirPods, Beats, iPods, and other accessories.

Apple reported "Other Products" revenue of $2.7 billion in the June quarter, representing year-over-year growth of 23 percent. Quarterly smartwatch shipments totaled an estimated 6.9 million units overall, including 300,000 shipments by Fossil. IDC said it defines smartwatches as watches that can run third-party apps on the device itself.

IDC reports that Apple trailed Chinese company Xiaomi by 100,000 shipments in the overall wearables market, but the broader category consists of many inexpensive fitness trackers and bands with limited functionality.

"The transition towards more intelligent and feature-filled wearables is in full swing," said Jitesh Ubrani, senior research analyst for IDC. "For years, rudimentary fitness trackers have acted as a gateway to smartwatches and now we're at a point where brands and consumers are graduating to a more sophisticated device." Son once again Apple is on top which comes as no surprise to me. Apple will always be the best in my eyes.