Apple iPhone to match samsung size.
August 31 2017
While a few weeks remain until Apple is expected to unveil the so-called iPhone 8, widely rumored to be its first smartphone with an OLED display, the rumor mill has already turned its attention to next year.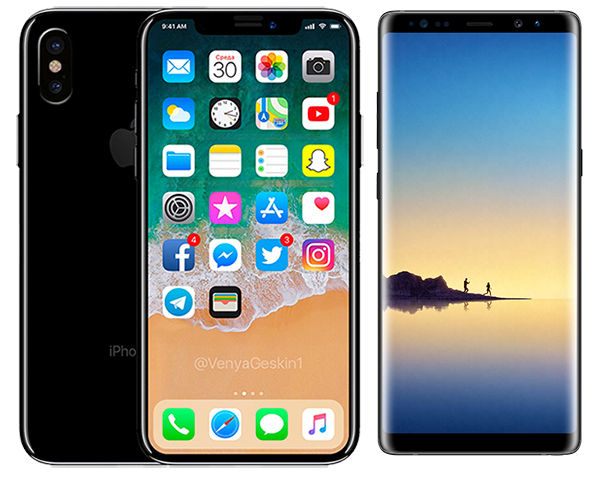 unnamed industry sources, claims Apple is working with Samsung Display and its other suppliers on the development of next-generation OLED displays in 5.85-inch and 6.46-inch sizes.

The report said the displays are expected to be used in new iPhone models released in 2018, although Apple's plans could change.

With a nearly 6.5 inch display, the so-called iPhone 9 would have an even larger screen than the 6.3-inch Galaxy Note 8 introduced earlier this month. Meanwhile, the 5.85-inch version would likely be the same size as the iPhone 8. With reduced bezels, the overall physical sizes of the 5.85-inch and 6.46-inch iPhones could be similar to the iPhone 7 and iPhone 7 Plus respectively. So lets see what Apple has planned it should be loads of fun.